As esports continues to grow in popularity, Oliver Niner, head of sales at PandaScore analyses how the industry performed in 2022 – and says the best is yet to come in the year ahead.
Much of the talk of esports over the past few years has been that there will be this moment of critical mass: where esports will just explode into what all of that potential speculation said it was. At the time, much of this communication rode the wave of excitement that comes with esports being at the forefront of modern entertainment and a melting pot of sports, gaming, pop culture and more.
In 2023, the esports sector is undergoing a market correction. Headcount reduction, reduced advertising spending and some project closures indicate that esports is past the age of hype and easy money – the businesses that value substance and sustainability are the ones that will endure.
These changes have implications for esports betting as well. Notably, it's not about touting some big bang theory of growth that has dominated the conversation, with big and brash marketing, lots of puff and a lot less substance. Gambling itself is generally a recession-proof industry, and it's in this year that esports betting will take stock of what the real essence and measure of growth is.
Growing the pie sustainably
Leading into 2023, we're confident that esports betting will continue to grow, and do so through the steady, sustainable growth that has become a staple at PandaScore. Rather than chasing that big bang growth or leaning on tournaments to do the leg work, offering a comprehensive, robust product from top to bottom is essential for operators and suppliers.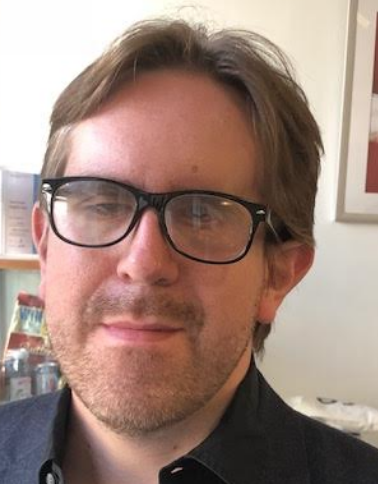 We found that operators who joined PandaScore in 2022 benefited from an average overall increase in turnover of 33% for their esports betting product. When looking into this on a main and side market basis, the composition hasn't largely changed, but the total turnover amounts grew. Across all our customers, total turnover on Winner and Main markets in 2022 grew by 61% when compared to 2021 numbers.
Side markets betting also grew by 54% while retaining a similar share of overall turnover, indicating that interest in these markets and products like player props isn't going to be left behind by influxes of new players only playing on Main markets.
From small operators through to Tier-1s, 2023 will be about growing overall turnover in a steady fashion with quality product iteration based on customer feedback. When looking at the esports sector itself, there are several strong indicators of sustainable growth this year.
Esports calendar stabilising
Through this first wave of capital investment and professionalisation of esports, consistency for teams, competitions and the overall calendar has been a challenge. Teams came and went as would tournaments which led to franchising (for better or for worse) and the establishment of more structured, returning competitions throughout the year.
More consistency in more game titles across the esports calendar means it's easier for operators to guarantee content for bettors.
The top-tier competitions have mostly found consistency for a few years now, and we're now seeing that same consistency develop in lower-tier tournaments to fill the gaps left by your S-tier and A-tier competitions.
The Champion of Champions Tour has given Counter-Strike a tournament outside of the top flight for teams to compete in a professional environment that runs for an extended period of time with global reach. The inaugural Central Europe Finals in Malta on 16-19 in February will be a litmus test for the popularity of CS:GO at this level with bettors.
Valorant continues to make leaps and bounds as an esport and betting product. Riot Games-endorsed competitions obviously lead the way, but we also saw a proliferation of more regional and locally backed tournaments last year. This was matched by bettors with great enthusiasm, with overall bet volume on B, C and D-tier competitions tripling from 2021 to 2022 while retaining margins of almost 10%.
The restructuring of the Valorant Champions Tour and the introduction of the Partner Programme also will create a more consistent calendar for top-flight competition, and hopefully the longevity that League of Legends has enjoyed.
Regulation and diversification
Everyone watches the US market closely, with good reason. Since PASPA and the gradual state-by-state legalisation, sports betting has been a dam bursting for many operators who've been first to market.
The same can't be said for esports, largely because it is legislated inconsistently, with varying parameters that can help or hinder the performance of the vertical. Specific legislation for esports with an understanding of how competition and the calendar is structured will be rewarded, rather than lumping esports in with general sports regulation.
Instead of a dam bursting, esports will likely look more like a steady stream, building momentum over time given the right regulatory conditions.
Additionally, we expect a diversification of how data is provided and accessed, be it how data is captured and distributed, the provision of said data to operators through to how it's presented to bettors through product.
Operators will move away from esports being in the bargain bucket. Tier 1 operators are looking for esports specialist providers with products catered to audience needs rather than a generic trading instrument as part of the sportsbook long tail.
Esports audience is still growing
In light of the market correction, the actual viewing audience for esports itself is still growing, indicating that the customer base shows no signs of shrinking. For 2023, equitable partnerships based on robust products, research and development will deliver sustainable growth.
At the end of the day, we want operators to grow their businesses. It's why PandaScore works with our partners on a revenue share basis. Rather than cashing in on the value of the asset now, we're putting the effort in to grow the vertical long-term. Our success is our customers' success, and the success of the esports betting vertical.
Please follow and like us: