Christophe Casanova, COO and co-founder of Honoré Gaming, says that opportunities still exist for smaller brands in Africa – despite the arrival of tier-one brands including 888, Entain and Bet365.
The Africa opportunity is significant, but the jurisdiction has been something of a sleeping giant until recently with some operators hesitant to get in on the action. This has changed in recent months, with the likes of 888, Entain and Bet365 finally making their move.
Some operators have been cautious about Africa due to the challenges the market presents. There are plenty of hurdles to clear, from infrastructure to data costs and the significant number of feature phones still in circulation. Regulations can and do change, too.
Then there is also the cultural factor, with significant differences between African countries and ultimately the entertainment and betting habits of the people in each. But by overcoming these challenges, operators can leverage the tremendous potential on the table.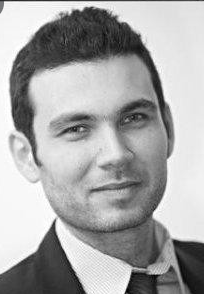 Local experience
This applies to smaller operators as well as the titans of the industry. In fact, the local tier-two and tier-three brands are incredibly well-placed to deliver an experience that not only meets but exceeds player expectations in each market.
Their local experience can be their greatest advantage, especially those with a retail betting footprint. Bettors across the continent still like to wager in person, and if they do bet online or via mobile, they prefer to do so with a brand they know and trust. But this means operators must now deliver a compelling multi-channel betting experience, starting with retail.
It goes without saying that localisation is key here, too. But what features do retail bookmakers need to provide in order to engage players? These are some of the most important:
Booking code – African bettors like to place 8+-leg combos, so tools that speed up bet placement are essential. Booking codes do this. Event IDs and bet types are given codes which are printed onto coupons to help betting shop cashiers place bets faster. Coupons must be optimised so that they contain the maximum amount of information but use the minimum paper as this is expensive in Africa compared to other markets such as Europe.
Book a bet – internet and data costs are incredibly high in most African countries, so operators need to allow bettors to prepare their bet slips within their retail shops and then validate them at cashier machines. This feature is also used by influencers on social media when promoting operator brands. This share your bet feature is available via Honoré's retail product, allowing its operator partners to leverage the power of influencer marketing.
Rebet – African bettors like to place "close bets" where one or two selections from their 8+-leg combo are modified. So instead of creating a new code or having to add up to eight bets separately, a rebet feature makes it much easier for the player to re-wager. With the rebet feature, the agent can add all pending bet lines of an existing bet slip and then amend them based on the player's modified selections.
Technical difficulties
Of course, the retail offering is just one part of the experience and operators need to ensure their online and mobile sportsbooks are as heavily localised for each African country they target.
The biggest consideration is undoubtedly the technical landscape they must navigate. While this differs from market to market, broadly speaking they will have to contend with limited bandwidth and high data costs for consumers.
This, combined with feature phones still being in circulation, means that front ends must be stripped back with all the bells and whistles removed. A super lightweight Android app is also a must as this is the operating system that dominates mobile devices across the continent.
Despite the technical limitations, players still expect a comprehensive sports betting experience including a good selection of markets and odds – this is a critical point of difference for operators and puts tremendous weight behind having a marketing-leading trading division.
Loyalty pays
They also expect bonuses, and to be rewarded for their loyalty. Again, a localised approach is required here.
At Honoré Gaming, we've developed a loyalty scheme specifically for the African market. It takes a level-up format with players able to earn reward points for every bet they place – the higher the expected margin of the bet, the more points the player receives.
There are six levels in total and the system has been designed in a way that ensures between 20% and 30% of active players can clear at least the first level of the scheme each month.
Players are always able to see the number of reward points they hold as well as how many more points they need to reach the next level. They can also see how many points they could earn based on the active bets they have placed.
What's more, the scheme considers the average number of bet lines that African players place, which ranges from seven to ten depending on the country, and the day-to-day philosophy that most players adopt which is why it provides weekly redemption and not monthly redemption.
Entering the market
Payments are also a key consideration. Huge swathes of the population remain unbanked and those that are, tend to prefer mobile banking solutions such as M-PESA. Gateways, therefore, need to allow for cash deposits and include a wide range of local banking methods.
These are relatively easy challenges to overcome, and the local operators who do and leverage their knowledge and experience of the market will be able to claim a significant share of the wallet in each African country they target.
The big boys may have made their play, but local operators can outmanoeuvre them by combining their understanding of the market and player preferences with a multi-channel platform that provides the flexibility they need to succeed.
Christophe Casanova is the co-founder and chief operating officer of Honoré Gaming. His career started in investment banking before he co-founded Casanova and Associates, a statistical modelling and algorithm development company with a focus on football matches, tournaments and events. He set up Honoré Gaming with his brother Cyril in 2013.
Please follow and like us: